Millions of residents in Los Angeles and Orange Counties have gotten at least one dose of a vaccine against COVID-19.
Having at least one dose of the Pfizer or Moderna vaccines provides limited protection, but fully vaccinated individuals, especially those who have received the booster shot, are more protected from the Delta and the Omicron variants. Research about the level of protection that vaccines provide against the Omicron is underway. However, current vaccines can protect you against severe illness, hospitalizations, and deaths due to infection with the Omicron variant.
The alarming number of new infections from the Delta and Omicron variants have prompted the Los Angeles County Department of Public Health to require individuals to wear a mask indoors to stay protected. Now is not the time for communities to lower their guard as the fight to stop the spread of COVID-19 continues.
What is a variant?
Viruses are always mutating. Think about the flu virus. There is a different strain to fight each year because it is constantly changing.
The same is happening with the virus that causes COVID-19.
The Centers for Disease Control and Prevention is currently tracking five variants in the United States:
Alpha — This was first discovered in the United Kingdom. It was detected in the U.S. in December 2020.
Beta — This first appeared in South Africa in December. It appeared in the U.S. in January 2021.
Gamma — This was discovered in Japan in early January, carried by travelers from Brazil. It showed up in the U.S. later that month.
Delta — This was identified in India in December of last year. The first U.S. case appeared in March 2021.
Omicron — This new variant was first detected in specimens collected on November 2021 in Botswana and South Africa. The first confirmed U.S. case of Omicron was identified on December 1, 2021.
These variants are the most contagious and, left unchecked, can put a remarkable strain on the health care system which may ultimately lead to more deaths.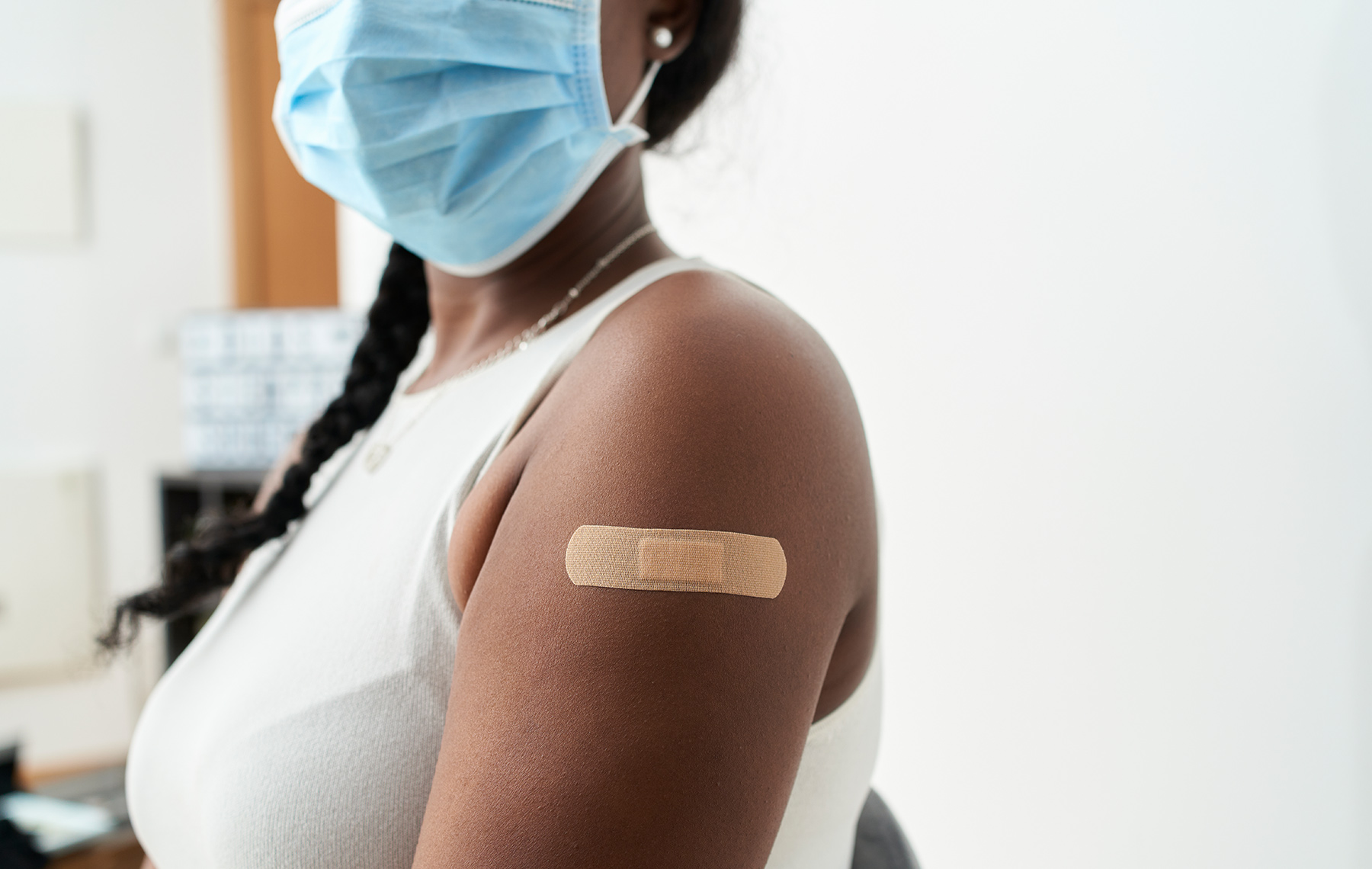 Stopping the spread
No matter how much we would like to, we can't go back to how our lives were before the pandemic yet. The Delta and Omicron variants have the potential to spark new outbreaks across the United States and around the word.
Get vaccinated — Vaccines, especially if you get the booster shot, are the fastest and most effective way to prevent the spread of COVID-19.
Give vaccines time to work — It takes about two weeks for your immune system to be protected.
Use caution in group gatherings — The safest social gatherings are those where all participants have been fully vaccinated.
Masks protect against new strains — The coronavirus needs new hosts in order to mutate. Masks help prevent infections and therefore lower the risk of new variants developing.
Don't ease up
For now, if you have been fully vaccinated:
You still need to follow local and state safety guidelines.
Wear a face mask when indoors or in crowds to protect yourself and others.
Maintain hand hygiene — use hand sanitizer to clean hands frequently, and wash hands for 20 seconds at a time.
Practice physical distancing — stay six feet apart from others whether inside or outside.
Wipe down any surfaces you touch.
For more information about the vaccine or testing, please visit AltaMed.orgor call our vaccine hotline at (888) 909-5232. Find a vaccine event happening in your community here.