When you think of your organs, the liver, heart, or lungs come to mind… but did you know that your skin is an organ, too? The largest organ of the human body, your skin shields you from germs, regulates your inner temperature, and protects your muscles and bones.
But unlike your heart and lungs, the skin is on the outside of your body – it's something everyone sees, including you. If you have the skin condition psoriasis, the skin you're in can often disrupt your entire life.
August is Psoriasis Awareness Month. If you or someone you know struggles with psoriasis, it's a good time to learn more about it, including how to manage your triggers and get relief.
What is Psoriasis?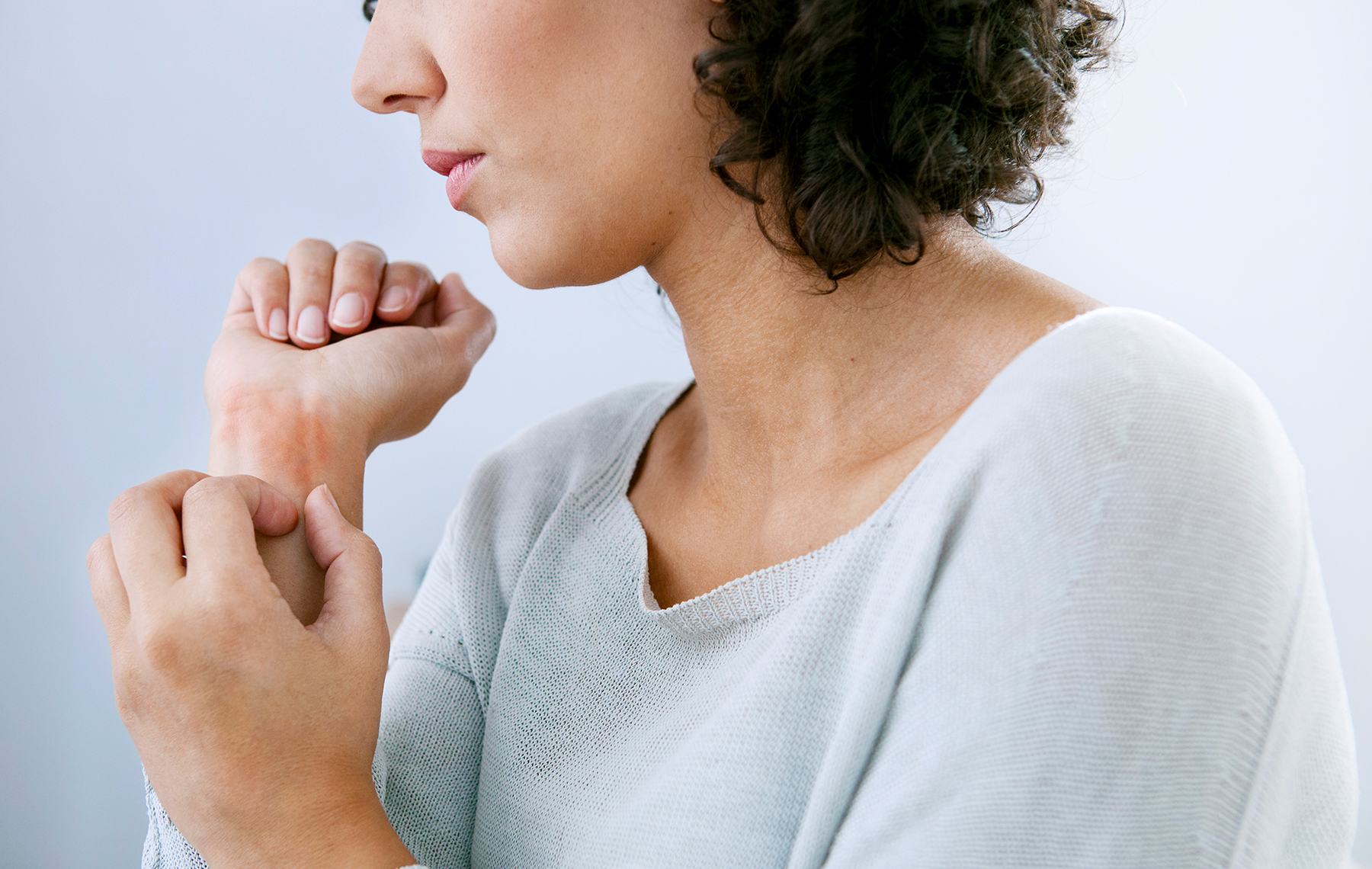 Psoriasis is an autoimmune condition that makes the skin flaky and inflamed, and in more extreme cases, can cause discolored, patchy scaly, skin. Psoriasis can appear anywhere on the body and usually creates a burning sensation, sting, or intense itching. Basically, your skin goes into overdrive producing new cells, which then build up on the surface of your skin. These extra cells are what give your skin a raised look or scaly texture. Psoriasis itself isn't an infection, and it's not possible to "catch" it from someone who has it.
While much is known about the condition, doctors still aren't 100% sure of what causes it. It's a combination of genetics, or inherited risks, and triggers. Psoriasis is most common among people between the ages of 18 and 35, but it can happen at any stage of life.
There are seven different kinds of psoriasis (more on that below), each with its own symptoms and effects. Besides affecting your skin, psoriasis has been linked to serious, long-term conditions that include cardiovascular disease, high blood pressure, and psychological issues.
Common Psoriasis Triggers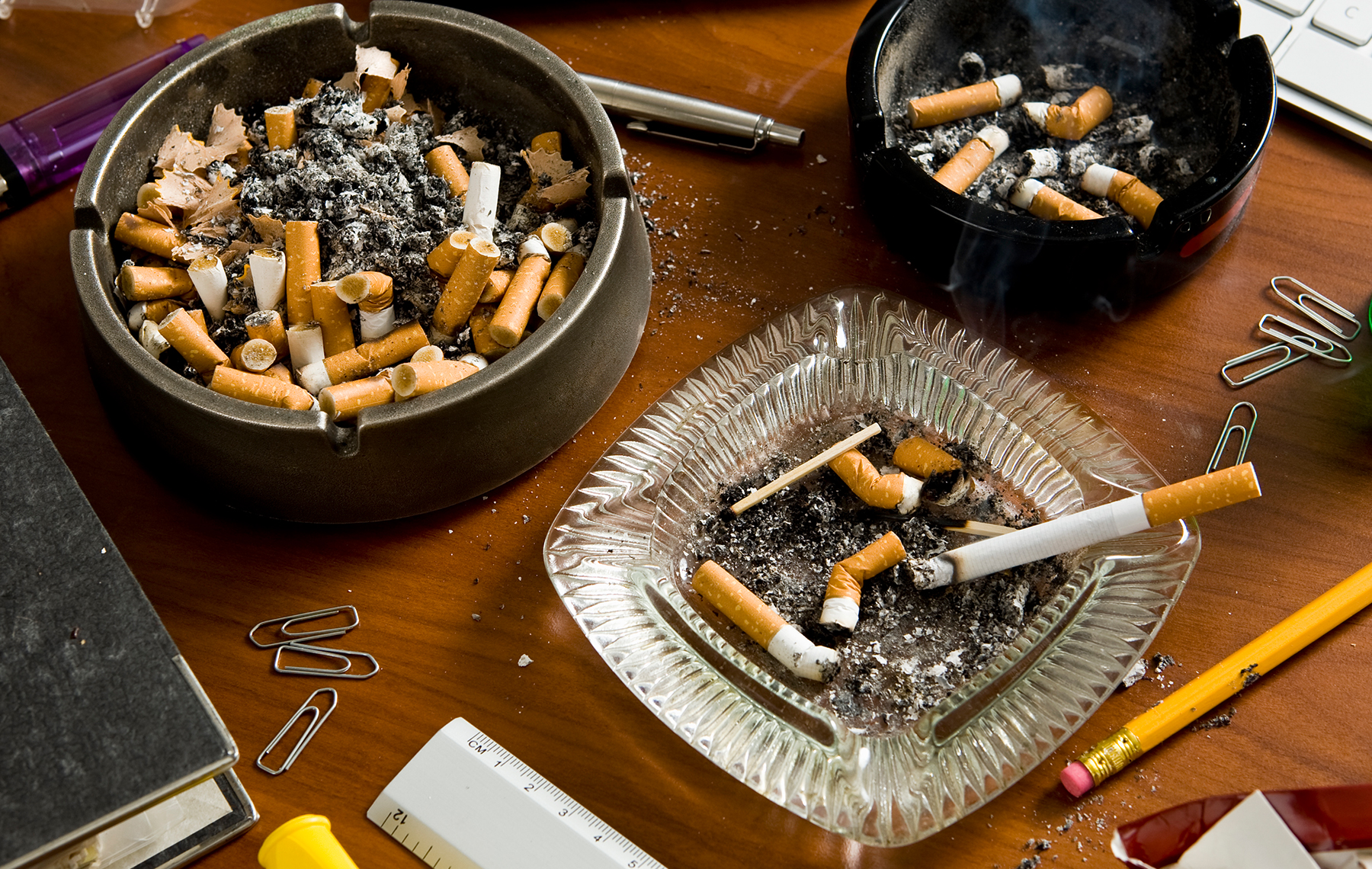 Even though psoriasis is caused by your genes – something you can't control – there are plenty of lifestyle choices you can control which can help you manage your condition. Working together with a doctor, you can identify which of these factors trigger or worsen your condition:
Stress

Drinking alcohol

Smoking tobacco

Hormonal changes during pregnancy, the menstrual cycle, menopause, or puberty

Certain medications
The Different Types of Psoriasis
There are seven unique types of psoriasis. In some cases, you may experience more than one of these at a time:
The most common type of psoriasis causes red or white patches of flaky skin to form anywhere on the body.
Small, droplet-shaped, sores may appear on the arms, legs, and neck. The second most-common type of psoriasis, it is most common with children and young adults; however, it can happen at any age.
Scalp psoriasis can appear on your scalp, ears or forehead, and travel down to the back of your neck. It can be very mild, but it can also cause a severe itch and produce crusted sores. In the worst cases, it can lead to skin infections and hair loss.
Unlike plaque psoriasis, inverse psoriasis has a smooth texture and usually does not produce scaly patches. It is commonly found around the armpits, breasts, genital area, and groin.
Pustular psoriasis is a less-common type of psoriasis that can cause pus-filled blisters on the hands, feet, and fingertips. It usually only affects adults.
Erythrodermic psoriasis infects your whole body with a red rash that can burn, itch, and irritate your skin.
Nail psoriasis can appear on your fingernails and toenails. With this type of psoriasis, your nails may turn yellow, brown, or green, and lift away from the nailbed.
Erythrodermic psoriasis produces a rash that causes inflamed skin to peel off into very thin layers, resulting in intense itching and burning.
You Don't Have to Suffer
Many who suffer from psoriasis say that Epsom salts bath can help ease the worst pain. Natural moisturizers can also help lubricate your skin, making you less likely to suffer an outbreak.
Unfortunately, there is no cure for psoriasis, but there are highly effective medications and over-the-counter remedies that can relieve pain, diminish its appearance, and lessen or shorten the outbreak. If psoriasis is causing you pain or getting in the way of performing normal activities, contact your doctor.
Because psoriasis may affect your appearance and your quality of life, it's quite natural to feel down about it. We have professionals who can help with that, too. Learn more about how to access AltaMed's behavioral health services.